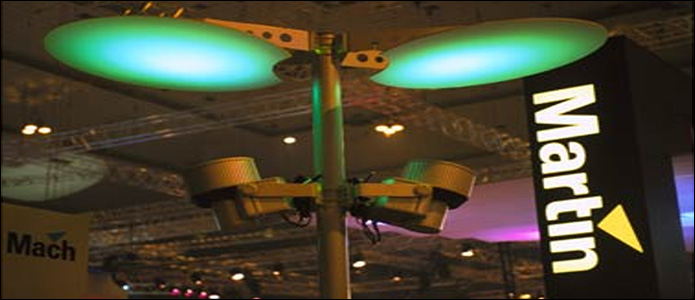 Award for Most Promising Prototype
Back at the Peerless times, we developed the ViroStation together with Martin Professional. The ViroStation was a reflecting "lamp" with integrated flat speaker (NXT technology). The ViroStation was 6m high made of aluminium where a Martin Professional projector sent light up on the reflector/speaker. The light and sound were therefore distributed from the same source. We designed both a indoor version and an outdoor version to cover all needs.
In 2002 we won a LDI sound product of the year award for the most promising prototype.